Check out the
significance of Haldi Function in Indian wedding with Amazing Decor Ideas
to make your Haldi function an unforgettable experience.
A vibrant and fun element of any wedding, the Haldi ritual is one of the pre-wedding ceremonies in India. Turmeric (Haldi) is mixed with oil and water and is applied to both the bride and the groom by close friends and family on the morning of the wedding. It is believed that this mixture sanctifies the couple before the wedding. Plus, the skin-benefiting properties of this blend will give the skin a fair and radiant look. Haldi is also considered auspicious in many Indian communities as it signifies protection from evil eyes.
Combining the auspiciousness of Turmeric and the prosperity of its color, the couple begins to share their new life. Yellow being a positive shade is the reason why the bride and groom wear yellow clothes on their wedding day or at Haldi function. This turmeric mixture is also known as Ubtan, Mandha and Tel Baan.
Some people mix turmeric with other ingredients such as milk, rose water, curd, sandalwood powder and other herbs. It not only nourishes your skin but also adds a natural glow to your face and body. A close occasion, friends and family apply (rather smear) the bride and groom with Haldi. It is also said that if the couple applies this paste to any unmarried friends or relatives, they will also find a life partner soon.
In the
traditional Punjabi wedding
, the Haldi ceremony is combined with the Chura ceremony while in the Marathi wedding, Haldi-Kumkum has its significant role. Similarly,
Gaye Holud at the Bengali wedding
and
Nalugu at Telugu wedding
gives optimum importance to Haldi ceremony.
Haldi ceremony is also known to purify and cleanse the body. The antibacterial and anti-inflammatory agents fight any breakouts or inflammation before the wedding. An excellent exfoliating agent, it removes dead skin cells and detoxifies the skin efficiently.
An excellent antioxidant and antidepressant agent, turmeric helps in
fighting stress and keeping pre-wedding jitters at bay.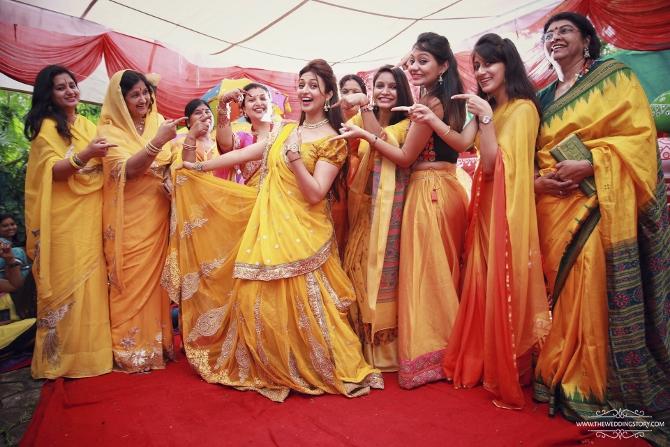 Mehendi ceremony, though familiar to Malabar regions was not popular till now in South and Mid-Kerala. Similarly, Haldi function was not in trend a decade ago. With evolving times, many
Traditional Kerala weddings
are now incorporating the Haldi ceremony. Haldi function is called "Manjal Kalyanam" in Malayalam – "Manjal" means turmeric and "Kalyanam" means marriage.
Now that you know the significance of Haldi function, here are a few things you should keep in mind while planning your Haldi ceremony.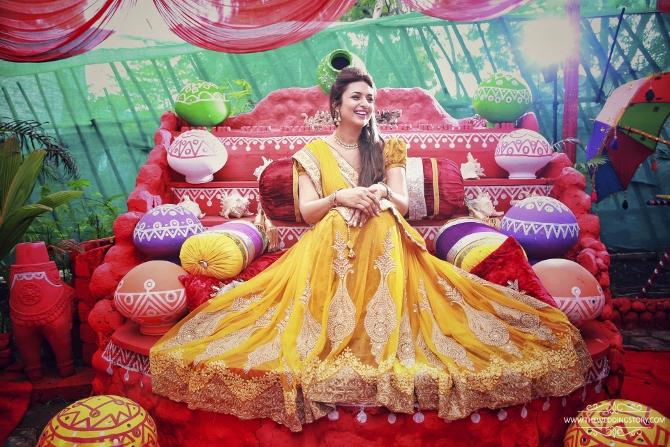 The significance of the Haldi ceremony is predominant in an Indian wedding. Just like any other ceremonies, the function is showered with love, laughter and mirth that makes it a memorable experience.
We at Kerala Marriage, help you find your ideal partner. If you are looking for your soul mate, begin by registering with us at our
official website of Kerala Marriage.