Beware!!! One single mistake will cost you a lifetime.
Matrimonial frauds
are on the rise, especially in India. Even after quality checks and security measure, online platforms can pose a challenge. As a user, it is important to stay vigilant. Keeping that in mind, we give you
Top 10 tips to avoid fraud on online matrimonial websites in Kerala.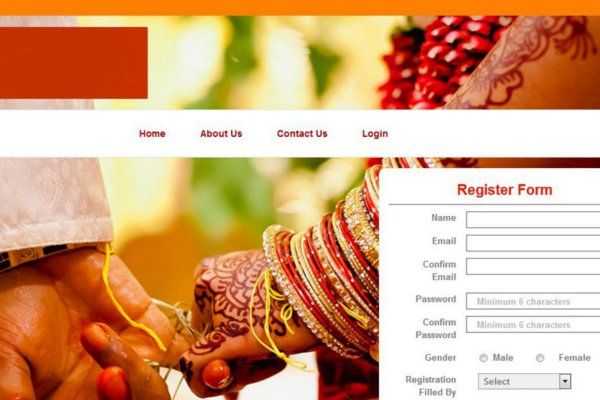 1. Registering a new email

Stating the obvious, the first step to register on a matrimonial website and creating a profile is by using your email ID. Your email address is the primary mode of contact and is often linked with various essential things such as your bank accounts. Hence, we always recommend creating a new email ID when you create a profile on any matrimonial platform.
2. Follow your gut instinct

Your gut can sense a lot about a person. If at all you are meeting a person, your gut can determine if things are not working in your way. Always chat online and speak with a prospect over the phone. Get to know them. Only if you feel comfortable and have enough trust in them, go ahead and set up a meeting at a coffee shop or a restaurant. Don't forget to choose a public place.
3. Giving good time and space

A genuine person who has your best interest in mind will always give personal space and time for you. He/She will not pressurize you or manipulate you to share personal information.
4. Unpredictable behaviour

Whenever you are conversing to anyone on a matrimony platform, ensure that you ask enough questions. This will help you to know the person better and check for compatibility. Also, frequent questions will assist you to find out if the person is keeping any secrets from you or lying to you.
5. Warning signs

Always be wary that the person who is speaking to you doesn't possess any emotional imbalance or character change. Any inappropriate behaviour or inconsistency is a warning sign that the person is being dishonest. Make sure that the age, interest, marital status, profession and employment are clear as mentioned in the profile. If the answer to any of the above is not convincing, it is better to avoid further contact.
6. Financial scam

If anyone you meet online starts asking you about your financial aspects or demands any money from you, cut off any communication with them immediately.
7. Never reveal your account details

Does the potential profile ask you about your matrimonial ID or password? Do they ask for your bank accounts? No matrimonial websites or any trusted service will ask you for the same. Make sure not to create any easy passwords. Also, bear in mind to change the passwords regularly.
8. Do background checks

Even if you are comfortable and compatible with the person, make sure to meet the person face-to-face. This includes the prospective bride/groom's parents and relatives. You can also meet the person at their work. Ensure to undergo a thorough personal reference check. You can also take a look at their social media profiles. If the person does not share any job details or job location, be cautious. Do not commit to marriage with such people.
9. Choose the right place

If you are planning to meet a prospect, make sure to meet them in a safe and public place. This will keep you from getting into any kind of trouble. Another thing to be safe is by informing your friends or family informed of your meeting with a potential partner.
10. Do not send any money

While dealing with a prospect on online matrimonial websites in Kerala, stay guarded and on alert. A fraudulent person can emotionally manipulate you into paying money. Stay strong and do not transfer any funds. If a person asks you to send any money giving any reason, become cautious and avoid further calls. You should also report such incidents to the matrimonial customer care service.
How to detect a fraud person

Here are a few ways to identify a fraudster on online matrimonial websites in Kerala.
The person is not willing to show their face.
They do not come on video chat, does not upload any profile photo, and is reluctant to meet you in person.
If a person is professing love to you too quickly even before you are yet to fully understand a person, think a million times before saying 'yes'.
If a prospect is hesitant or gives contradictory details about their job, it is better to discontinue further talks.
No person is too insane to rush for an early marriage. If a prospect rushes you to marry soon without giving any proper reason, this person is certainly a fraud.
Always remember that patience always pays. Give yourself time to know the person in-depth and carefully make the decision. As the wise say, "
it is better to be safe than sorry
". It might take time to find the perfect soul mate for you, but the wait is so much worthy. Do not succumb to pressure or stress if things don't go right.
The key to finding the right partner online is to stay positive always.
We wish you the best in finding your life partner….!!!
If you are looking to register online at a matrimonial website, try
keralamarriage.com
as an initiative to find your life partner.